News
The Lodwar Compound
Friends of Kenya's Children (FKC) was founded almost ten years ago in order to raise funds to support 100 orphaned and/or destitute children living in the desert region of Lodwar. Today, some 200 children come daily to the compound, there finding love and security, food and provision and basic education. The children return each night to their Guardians in the community. When they have progressed in school beyond class I, they attend Government primary schools, returning to the compound for meals and spending all day there during school holidays. 34 children from the group board at the school in Eldoret (see below) and FKC supports them. In recent times some of the responsibility for maintaining the Lodwar compound has been assumed by Christian Outreach Ministries International, the Kenyan Charity through which FKC works, and this has enabled FKC to use its funds to support more boarders. This is a partnership working well for the benefit of children who, without FKC and COM, would have little hope for the future.



Progress at the Eldoret school
The school has been granted full Government recognition as a private primary school, which is a great achievement. The next challenge is to replace various temporary classrooms in the school compound with permanent, brick-built classrooms, and the necessary extension is now awaiting planning approval, with building planned to begin as soon as all the formalities are complete. When the extension is built, the school will be able to offer an excellent primary education to 75 nursery age and 320 primary age children, serving the needs of this large community on the outskirts of the city, as well as providing a home and education to 40 orphaned boarders. The school charges fees well below the average for private schools in the area, but sufficient to enable the school to begin the long road to financial independence from FKC support. No child is turned away for lack of fees, but every effort is made to maximise income for the school by encouraging parents and guardians to do what they can.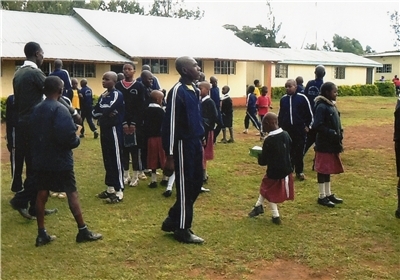 HELP NEEDED BY THE SCHOOL LEAVERS
In December 2013, class 8 will sit the Government's all-important leaving exam. and FKC is seeking sponsors for the orphans in the group, and perhaps some financial assistance to others whose families cannot afford to fund their further education. This is a rewarding thing to do, to see a child through his/her secondary schooling. It can be undertaken a year at a time, no need to commit to the full four year programme, and a child can be sponsored by an individual or by a group. Please consider whether you might be able to help. By doing so you would transform a young life – what a privilege.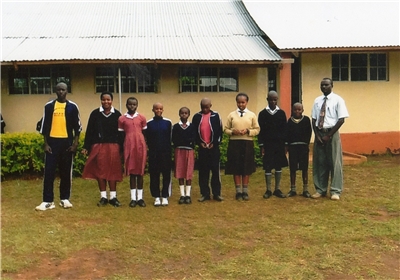 Notices
SATURDAY 30TH NOVEMBER 2013
Below is the Notice for our Christmas Market. This great event is a brilliant start to the festive season, whether you come along to partake of its many delights or come to help on a stall. We will be grateful for your help.



VICTORIAN CHRISTMAS MARKET
Alvaston Methodist Church, Brighton Road. Saturday 30th November 2013 10-30am – 1-30pm. Cakes / jams & pickles, Tombola/Raffle, Plants, Gifts / Crafts, Face-painting, Games and toys, Children's activities, Tree decorations, Christmas wreaths, Hand-made cards, jewellery, lots to see and do! A "Charity Shop" of Bric-a-brac & small furniture. A room full of books, videos, CDs and records. Visit Santa in his magnificent grotto. Enjoy drinks / lunch in our Coffee Bar. Free admission.



A BIG THANK YOU TO THE CHILDREN OF HONDURAS TRUST AND ALVASTON METHODIST CHURCH
FKC will share the proceeds from the Christmas Market with the Children of Honduras Trust and with Alvaston Methodist Church funds. The Children of Honduras Trust supports FKC throughout the year by supplying us with goods for our sales that they are given and cannot send to Honduras – and without the generous support of the church FKC simply could not function. So this is our chance to thank these organisations for their valuable contribution to our work. FKC's share of the proceeds will go into our building fund, in order to speed the process of replacing the temporary buildings at the Eldoret school with permanent classrooms.



BIG THANKS
Our famous "Three-day charity shop" in April 2013 raised a wonderful amount, and this has enabled the work on the school extension to begin.



WATCH THIS SPACE.
The next BIG SALE will be in April 2014, probably just before Easter. Please do come and support it, it is great fun and bargains abound!