News
Excellent news from the Eldoret School
In December 2012 the first class of children to complete their primary education took the all-important State Leaving Exam, and their results were very impressive indeed. Seven out of the nine children passed the exam, most with very good marks. Both children and teachers deserve great credit for this result. None of the youngsters have had a full primary education, they all joined in at various stages through the school. The school has only had qualified teachers for three years and two changes of head teacher during that time – yet an atmosphere of learning and ambition has been created, in which the children have thrived.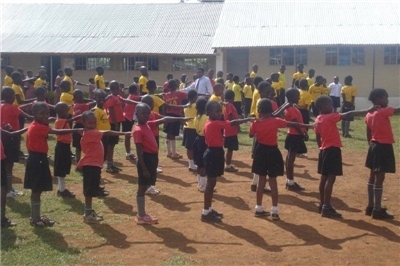 The future for the children leaving the school
Four of the children are orphans from Lodwar, they were initially in our feeding programme in the desert region and, at the request of their guardians, have been boarders at the school. Three of the children passed the exam with excellent marks and have been able to take up offers of a boarding place in Government High School by generous sponsorship from FKC supporters. A fourth Lodwar child did not do so well, and has asked if he can re-sit the year in order to improve his marks. Three other children, all orphans, whose families could not afford fees for High School, will be able to continue their education thanks to FKC sponsors. Finally, one local girl whose widowed mother could not afford to allow her to continue her education has also been sponsored. This is a remarkable record for this small charity, and special thanks are due to the individuals and one church sponsors who have made this possible.



Notices
THREE-DAY CHARITY SHOP Alvaston Methodist Church, Brighton Road DE24 8SX
THURSDAY AND FRIDAY, 11th and 12th APRIL 10-30am until 5-30pm and SATURDAY 13th 10-30am to 1-30pm. Everything you would find in a Charity Shop and much more! Almost new clothes. Loads of household goods and soft furnishings. Hundreds of books, videos and CDs, home made cakes, herbaceous perennial plants. Small furniture, toys and games, jewellery. All day refreshments and light lunches in the Coffee Bar. Come and browse – take all the time you want – find just the thing you were looking for at a very, very good price. ALL Proceeds for Friends of Kenya's Children.



Saturday Charity Shop will reopen after the 3 day Sale
The charity shop, held every week in term time, has proved to be both a success in raising funds and a service to the local community – not to mention that customers can enjoy coffee and scones, and delicious lunches, in our coffee bar at the same time as a visit to the shop! The shop will reopen on Saturday 27th April, after the GREAT SALE. Do come and have a good look round. There are always bargains to be found and we refresh the stock weekly.