Fund Raising
F
KC has never applied for grants, it has relied on donations from and funds raised by an increasing number of supporters. Every penny raised goes to fund the work in Kenya.
The pound a week fund
T
his fund cares for 180 children in Lodwar and some Lodwar children boarding at the school in Eldoret. FKC welcomes new contributors to this fund to enable us to continue to provide basic necessities for these destitute children.
Project 36
W
e created Project 36 to cover the salaries of teachers at the school while it works to achieve financial independence. We are seeking 36 groups to commit to £25 a month for up to three years – as at February 2012 we have 22 individuals and groups committed to provide a very welcome £25 each month into this essential fund.
General Funds
F
unds are raised by generous gifts from FKC's many friends and by practical hard work. These include gifts for birthdays, anniversaries and memorials, unexpected tax rebates(!), professional fees, quiz nights, concerts, auctions and much more.
And then there are the SALES. The Christmas Market is a church event and proceeds are shared with the church to which most Trustees and many supporters belong, without whose support – and free use of the premises – FKC would simply not be able to do what it does.
Every Saturday in term time a charity shop is held in one room at the church. Staffed entirely by volunteers, this is a source of a weekly income which accumulates to help meet the needs of the moment in the two projects in Kenya.
The annual "Three Day Charity Shop" is a wonderful source of funds – sufficient last year to maintain the Lodwar children and the school community in Eldoret through the worst of the famine when crisis struck - and the collecting, transporting, sorting and storing of goods for this event goes on throughout the year. Supporters all round the country gather stuff from friends and family and everyone possible is roped in to set up, serve at, and clear up the sale– it is a mammoth operation.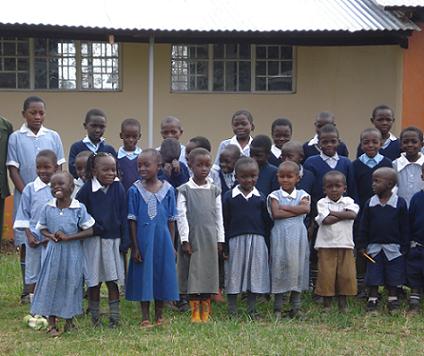 This year's three day sale will open the fund to build three more classrooms, replacing the temporary huts in which the nursery classes are accommodated with light, airy, brick built rooms for the future
3 day charity shop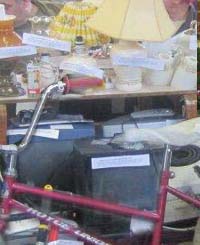 Venue :
Alvaston Methodist Church
Brighton Road
Alvaston
Derby

Thursday 11th and Friday 12th April
10.30am until 5.30pm

and Saturday 13th April
10.30am to 1.30pm

2013

Everything you would find in a Charity Shop and much more!

Good quality clothes, Loads of household goods and soft furnishings, small furniture, toys and games, hundreds of books, videos and CDs, home made cakes, herbaceous perennial plants and houseplants. Daily raffle and Saturday tombola

All day refreshments and light lunches in the Coffee Bar

Come and browse – take all the time you want – find just the thing you were looking for at a very, very good price.


Expenses
No charity can run without incurring expenses, for printing and postage, advertising events etc. We are very fortunate in that our web site is written and managed by a Supporter free of charge, and the art work for our newsletters is also given freely. All other expenses are currently covered by two Supporters who donate their wages from part time employment for this specific purpose.